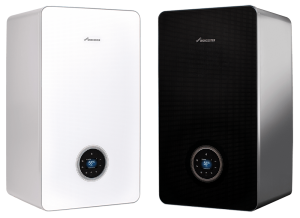 Winter is Just Around the Corner
The winter season is fast approaching, and ensuring your home stays warm and cozy should be a top priority. By choosing Limegreen for your new boiler, you're taking a proactive step to guarantee your family's comfort during the colder months. Waiting until the first frost arrives could leave you exposed to potential boiler issues.
Enhanced Efficiency and Savings
Moreover, modern boilers are engineered to be significantly more energy-efficient than their older counterparts. Upgrading to a Limegreen boiler will not only keep your home warm but also reduce your energy consumption, thereby lowering your utility bills and decreasing your carbon footprint. By investing in an energy-efficient boiler now, you'll enjoy immediate savings and long-term financial benefits.
Complete Peace of Mind with a Warranty
One significant advantage of purchasing a new boiler from Limegreen is the comprehensive manufacturer's warranty. This warranty serves as a safety net against unexpected breakdowns or system faults. The warranty period may vary depending on the specific boiler model you choose, but it typically ranges from 2 to 10 years, giving you the peace of mind you deserve.
Avoid Costly Repairs – Make the Switch
If your old boiler has been causing you constant headaches and repair bills, it's essential to recognize that these costs can quickly accumulate. Continuously patching up your old boiler is a temporary solution that often leads to recurring expenses. By investing in a Limegreen boiler now, you can avoid the hassle and expense of continued repairs and breakdowns.
Boosting Home Value with a New Boiler
Beyond immediate benefits, a new boiler can significantly increase the value of your home. Future buyers often view an efficient heating system as a considerable selling point. So, investing in a Limegreen boiler is a smart move, whether you plan to stay in your home or consider selling it in the future.
Limegreen – Your Trusted Boiler Partner
Limegreen is your trusted partner in ensuring your home's comfort, efficiency, and value. Their experts are ready to assist you in choosing the perfect boiler for your needs and budget. Contact Limegreen today to schedule a consultation and experience the benefits of a new boiler this winter season.
In conclusion, Limegreen is your best choice for a new boiler or boiler replacement, especially as the winter season approaches. Don't wait any longer – act now to guarantee your home's comfort, improve efficiency, save money, and increase your property's value. Make this the season you invest in your home's heating system and start enjoying the benefits right away.