Following the amazing win over Ynysygerwn Cricket Club on the 31st July, Penarth Cricket Club have battled their way to the final two in the all-important Welsh Cup Finals.
Their journey continues at The Gnoll, the home of Neath Cricket Club, on this coming Bank Holiday Monday. They will take on fellow finalists Mumbles Cricket Club, in what promises to be a nail biting final, a competition that 64 teams entered. Penarth Cricket Club reach The Welsh Cup Final
Limegreen have been a club sponsor for the season and have also backed the exclusive supporters' t-shirts. We are very happy to share in their success and will be making our way to Neath to cheer on the team to one final victory.
The match will start at 1pm at The Gnoll on Monday 29th August and we invite our friends, customers and suppliers to join us in this memorable occasion.
Good luck to the team and let's get that "Right arm over, here we go" Penarth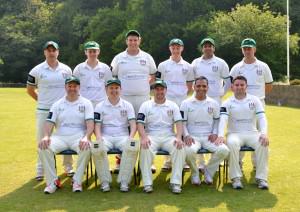 #RightArmOverHereWeGo